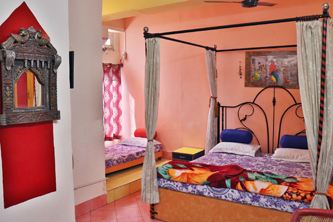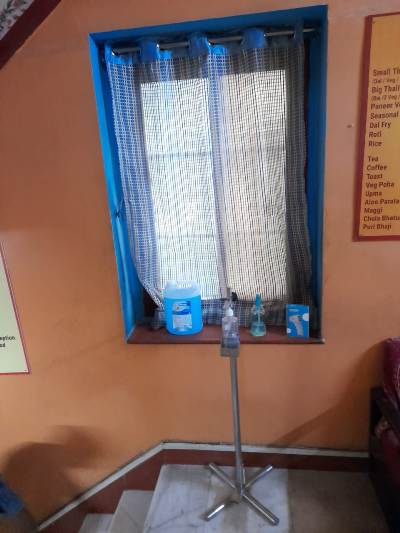 ROOM TARIFF( ROOMS ALWAYS SANITIZED)

A very small hotel with only 11 rooms, with a combination of std/deluxe/super deluxe rooms, last but not the least a beautiful dormitory starting from the 2nd floor.
. Rates effective from 01/06/2020 till 31/03/2021.
1) The cost of a single standard room is rs 800, double is rs 900(cooler room, only 2 persons, 2nd floor).
2) The cost of single super deluxe room is rs 1200, double is rs 1400.(A/C room 2 persons possible).
3) Single deluxe room rs 1000 double rs 1200.(A/C room, 2 persons, 2nd floor ).
4) Semi deluxe room 900, single and rs 1100/ for double.(2 persons, 3rd floor).
5) Family room, room for 4 persons rs 1200/ for the room.
4) Male Dormitory or Extra person in the rooms rs 350.(above 10 yrs).
For latest room rates please see different booking portals.
We offer Corporate discounts, please contact on our email id govindhotel2000@yahoo.com for all corporate discounts.
Mobile discounts. This varies on daily basis, please contact 9413574901 or 9983322758. Room with breakfast will be Rs 150/ per person, CP plan.
Room with breakfast & lunch or dinner will be Rs 400/ per person.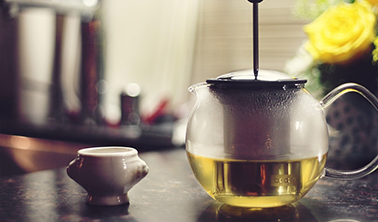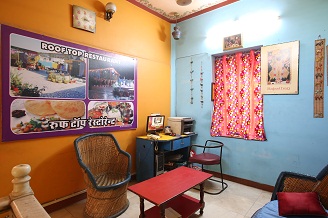 Room Facility
We offer 3 kinds of services GOOD-CHEAP-FAST, but you can pick only 2.
GOOD/CHEAP=FAST
FAST/GOOD=CHEAP
CHEAP/FAST=GOOD

We fulfill your wants.
1) Laundry service, same day delivery. (machine wash).
2) Free Wi-fi in all the rooms and restaurant.
3) Open roof top restaurant.
4) Free walking pick up from the railway station.
5) Airport pick up as prepaid charges.
6) Money exchange.
7) A transit place for traveler"s who do not want to stay but spend the day in Jodhpur.
8) Free storage facility for transit guests.
9) Open 24X7 days.
10) On request we serve an early morning tea/coffee.
11) Morning wake up calls.
12) Arranging auto rickshaws/ taxis, for our guests all the time.
13) Carry away food.

Any help you need even if you don't stay with us, anytime.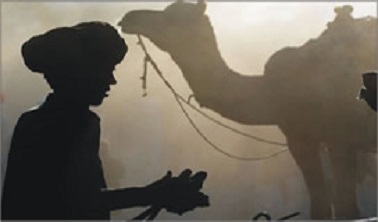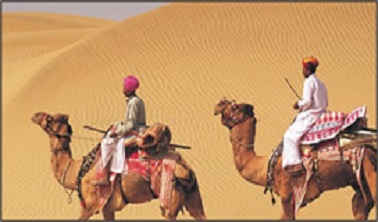 Safari Tour
Safaris to Bishnoi Villages
We organize village safaris to Bishnoi villages, where you can see the villagers with different colored turbans, ladies with a big nose ring, different animals like antelopes, blackbuck, blue bull, desert fox, Siberian cranes, peacocks, pot making, carpet weaving, etc. A typical village dwell. We offer you mineral water and lunch on this trip. We make it a point to show you all the places and we don't cut short the trip, a minimum 5 hrs trip, it's worth your money.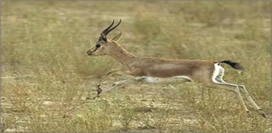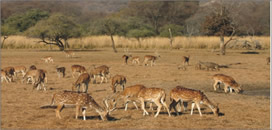 Excursion
For those who don't want to go to Jaisalmer, but still would like to do the camel track, we offer an outstanding excursion, the Camel Safari at the Osian village, 65 kms from Jodhpur. This track is for 1 or 2 days. We also offer a combination of the Bishnio village tour and the camel track at Ossian on the same day. Starting at 9am with the Bishnoi village and after having the tour lunch we take you to the Ossian village where you can see the famous Jain temple, Ossian Goddess temple, followed by a fantastic camel track with an amazing sunset, coming back on the same day. You can also have an overnight camel track here. Rates will be discussed at the reception.